Posted: January 6th, 2011 | Filed under: | | No Comments »
We started with stained carpet and milquetoast walls.
Then we painted it black, and have been much happier.
We made a few changes in here this year…nothing major…just tweaking for the most part.
Sadly, Tillandsia is the only houseplant I can keep alive these days….
New pendants just went in…although they will need to be re-wired so I can lower them.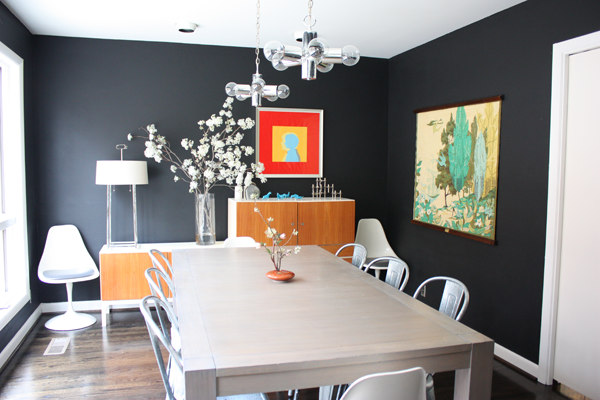 The yellow painting is by my talented cousin Jennifer Grehan.
I recently swapped out the dining chairs, but haven't had a proper shoot in here yet. On the to do list.
---