Posted: March 5th, 2012 | Filed under: | | No Comments »
While it is technically not a treehouse, but rather a house up in the trees since we did not use a tree as a support, we still call it the treehouse; one word. I know, we are annoying that way.
Here's a little timeline in photos of the treehouse progress.  All posts relating to the treehouse have their own category here.
We had bushwacked a path through the woods the previous year, and we knew our treehouse needed to be off this path to the left….the rest you can see in the photos!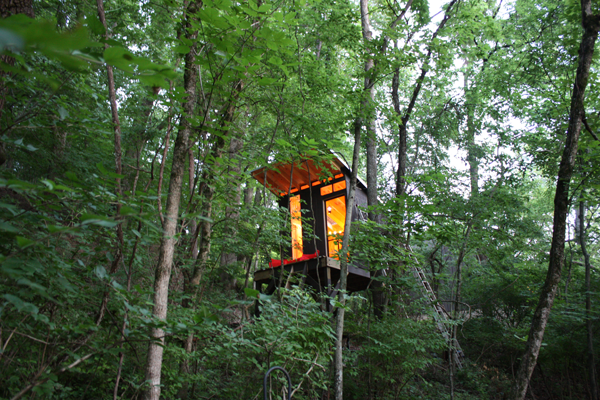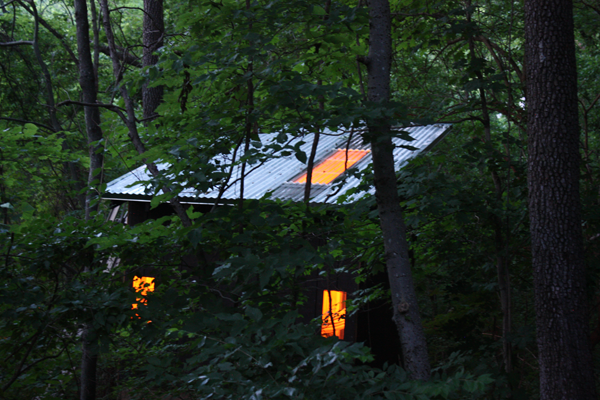 The daybed is 2 twin air mattresses stacked atop each other so that when the boys want to sleep up there, they just move the coffee table over and lay out the 2 mattresses on the floor. The coffee table holds the 2 hammocks. The windows have a sliding acrylic cover to keep the pollen out during springtime, and to keep it warmer in winter.
Second floor to be built below… Stay tuned!
---