It's that time of year…the seed catalogs start showing up and I get spring fever bigtime. It doesn't help that my plants are confused by the mild winter and everything is budding out. I predict the blooms will open on these Pear branches by Friday, latest.
It's 60 degrees today, and we had snow over the weekend, with more predicted this coming weekend. Today is my window…it is time to prune the horsetail rush or Equisetum Hymale. I didn't prune it last winter and I think it showed by blowing over so easily. Now it is laying down completely flat and it's time to hack it to the ground.  This is how it looked when I first put it in.
And this is how it looked today.  So sad.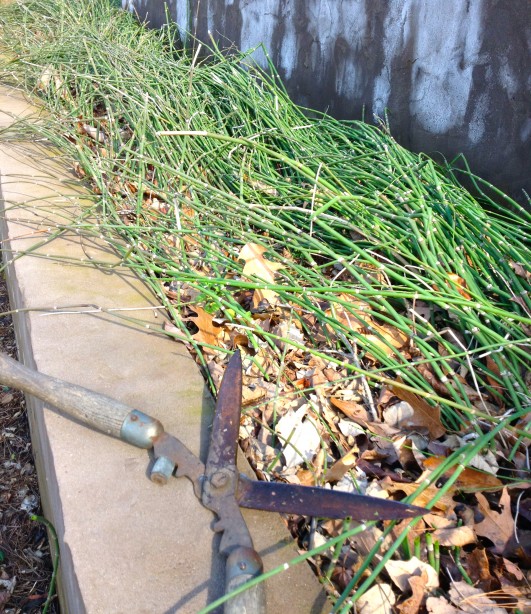 I couldn't find the electric hedge trimmer in the garage chaos, so I had to go old school with the shears. FUN!
Hopefully it will return reinvigorated and upright, like the picture I showed you when I first decided to go for this stuff.  By all accounts, it should, so fingers crossed!